Caseville Cottage Retreat - looking forward to summer 2018!
Only 5 Minute walk to Lake Huron's sandy beach!
Just 2-1/2 hours north of metro Detroit, situated between Caseville and Port Austin with access to the best beach in Caseville - a fully furnished 3 bedroom cottage with a large lot surrounded by trees offering privacy and tranquility. Only a short
walk to the beautiful sandy beach of Lake Huron.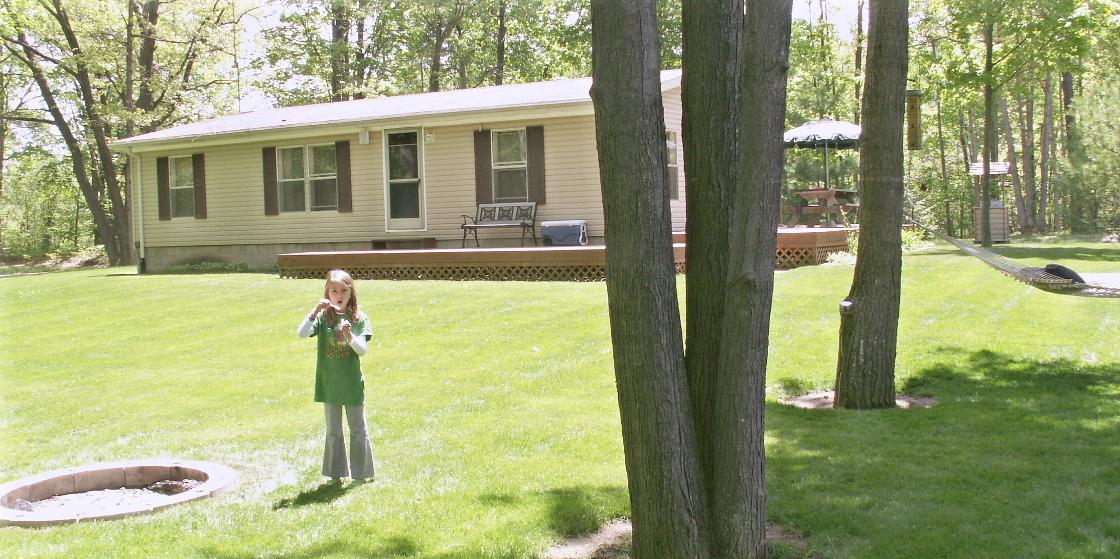 3 Bedroom 2 baths sleeps 6+ with 2 full beds & 1 queen - the master bedroom has private bath and each room has a ceiling fan for those warm summer nights. The kitchen is fully stocked with everything you should need from pots & pans, glasses & dishes and utensils & silverware.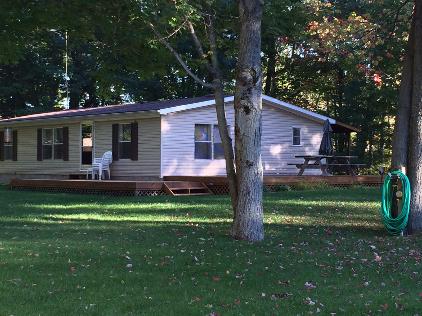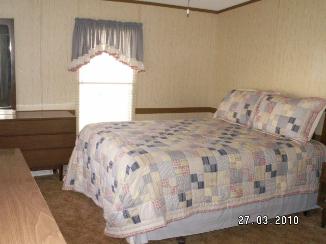 Master bedroom with queen bed & private bath

Lake Huron and the shallow sandy shoreline
2017 Rates

Winter / Spring January 1st - June 4, 2017
Weekly: $500.00

* Excluding Holiday & Festival dates.
Per night: $135.00 (2 night min + sec & cleaning fee).

Summer June 4th - September 24, 2017

Weekly: $750.00

* Excluding Holiday & Festival dates.
Per night: $150.00 if available

(2 night min + sec & cleaning fee)


Holiday & Festival Dates & Rates
Rib-Stock Festival

June 18 - 25th:

$600.00 a week



Independence Holiday

July 2 - July 9th:
$850.00 a week
Cheeseburger Festival (start)

August 6 -13th:

$800.00 a week

.

Cheeseburger Festival (all week)

August 13 - 20th:

$850.00 a week

.

Labor Day Holiday

August 27 - Sept 4th:

$800.00 a week

(includes Monday, Labor Day)
Fall / Winter
September 24th - January 29, 2018
Weekly:
$500.00
Per night: $135.00

(2 night min + sec & cleaning fee)



$200.00

Security deposit (refundable)
$ 90.00

Cleaning fee additional

.


$ 40.00

Linens (if desired)
~ Rates are subject to change without notification ~

Weekly Rental
(Sunday 4pm to Sunday 11am).


Weekends may be available - please contact me for more information & thank you for your interest.
The deck wraps 3 sides of the home with a picnic table for outdoor dining
Start your day enjoying a quiet morning sipping coffee on the deck. Later take a short 5 minute walk down a private road to the beautiful sandy Philip beach and refreshing Lake Huron. Enjoy your afternoon wading in the shallow waters or floating on your raft catching the rays. Finish your day with a BBQ and then cap it off with S'mores fresh off the bonfire!
There's plenty of room in the yard for those days you don't want sand between your toes. Set up for a game of badminton or maybe a game of Bocce ball while the kids play on the swing set. In the mood to stretch your legs, take a walk onto the state land and trek back to Rush Lake or simply enjoy the scenery. A short 5 minute drive west and you're in Caseville or head east to Port Austin, either way enjoy the unique amenities each has to offer; fine dining, stores, canoe or kayak rental, movie theater, go carts & giant slide, putt putt, golfing and more.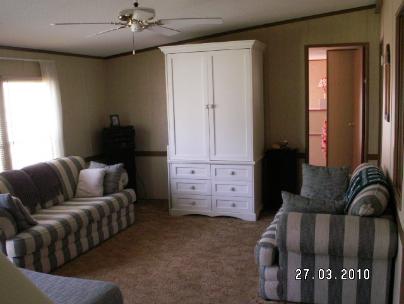 Comfortable living room with entertainment center - satellite TV, stereo & DVD/VCR player.



Cottage rental contact information:
Email:

info@casevillecottage.com

(Best method)

Phone: (248) 765-6500
6501 East Loop, Caseville, MI 48725
Availability calendar, "booked dates are in

red

"
Large lot for backyard fun including a fire pit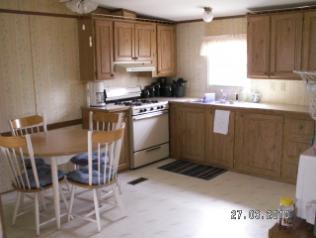 Full kitchen with all the appliances & accessories - just like home. Also equi

pped with a dishwasher, washer and dryer.



Property amenities:
Secluded wooded lot
Barbecue grill
Yard furniture
Lake Huron access
Swing set
No smoking
Nearby amenities
:
Golf
Hunting & fishing
Canoe & Kayak rental
Horseback riding
Movie theater
Shopping
Dining
Boating

For more information and activities in the area, visit these websites:
Located at the "tip of the thumb"
Available: July 21, July 22, July 23, July 24, July 25, July 26, July 27 and August 4, August 5, August 6, August 7, August 8, August 9, August 10, August 18, August 19, August 20, August 21, August 22, August 23 available / 7-21, 7-22, 7-23, 7-24, 7-25, 7-26, 7-27, 8-4, 8-5, 8-6, 8-7, 8-9, 8-9, 8-10, 8-18, 8-19, 8-20, 8-21, 8-22, 8-23